Children's Dentistry – North Bethesda, MD
Helping Children in DC
Smile Brightly
At Aesthetic & Family Dentistry of North Bethesda, we're always proud to be able to help raise entire generations of healthy, brilliant smiles. We're always happy when patients bring in their children and grandchildren for appointments, and we offer block appointments for families so that it's easier for you to get your loved ones the treatment they need in the fewest number of trips to the dentist's office. The youngest members of your family should make their first visit to our dental office around the age of three, but you're more than welcome to reach out to us ahead of time if you have questions about children's dentistry from our North Bethesda, MD family dentist.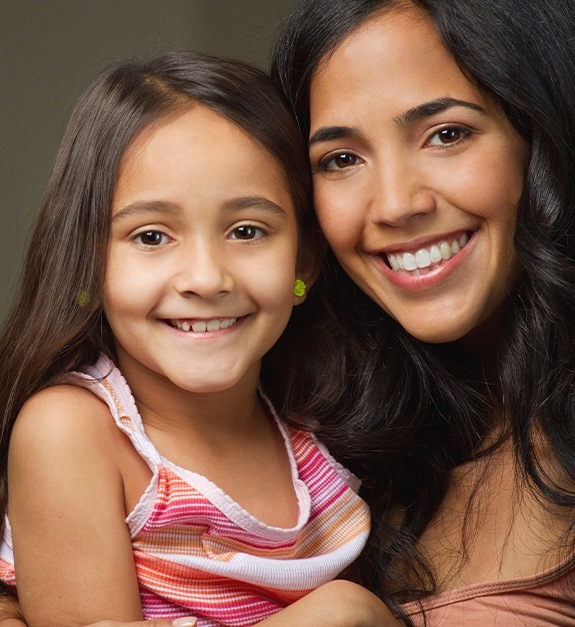 Why Choose Aesthetic & Family Dentistry of North Bethesda for Children's Dentistry?
Child-Friendly Treatments for Preventing Cavities
Emergency Treatments
Suitable for Children
Variety of Dental Insurance Plans Accepted
Your Child's First Visit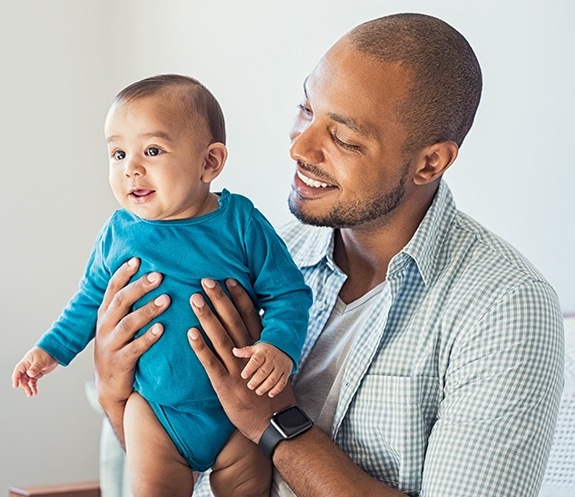 At age three, many of the baby teeth should have already erupted, and your child will have mentally reached the point where they'll be able to understand the sights and sounds of the dental office without being afraid. After giving you and your little one a tour of the dental office, we'll perform their first dental examination and professional cleaning as gently as possible. We may also take X-rays depending on which stage of dental development your child is at. This initial visit is a good opportunity to teach your child more about at-home dental care, and we can also give you advice for making sure their smiles are growing properly.
Dental Sealants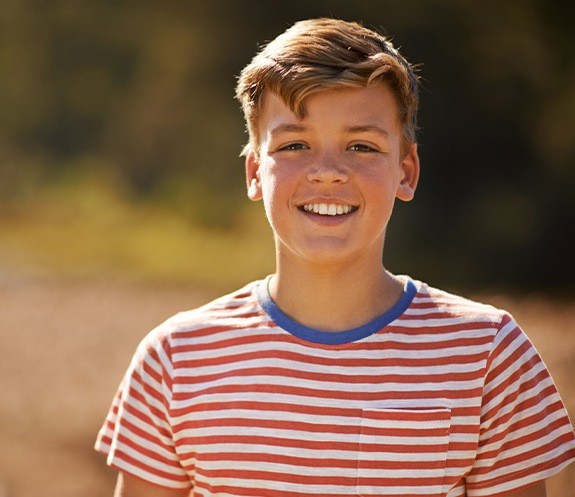 If we find that your child is already suffering from tooth decay or that they have a significant amount of plaque and tartar on their teeth, dental sealants might be useful. We simply paint a thin coat of plastic on the biting surface of the teeth so that they can protect the enamel from the bacteria that can cause decay.
Fluoride Treatments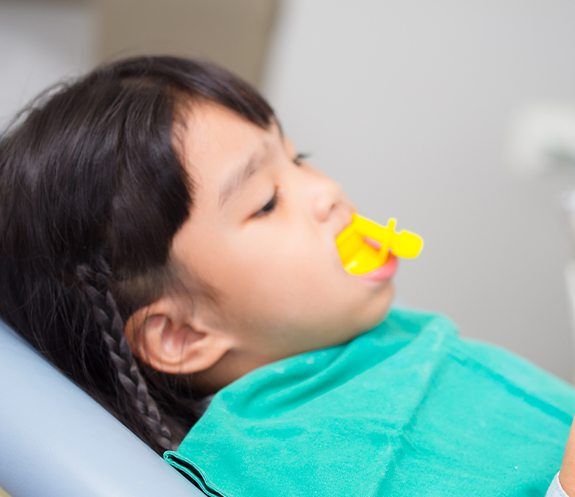 Fluoride is a natural mineral that's found in a lot of fresh fruits and vegetables, but you're probably more familiar with it because it's a key ingredient in most toothpastes and mouthwashes. In most areas, fluoride is even added to tap water to lower the risk of cavities. It's important for children to get a sufficient amount of fluoride while their teeth are still developing. If for any reason we think they aren't getting enough fluoride exposure, we can perform a fluoride treatment during their next checkup. The process is quick and painless, but it can have a lasting impact on your child's smile.
Tooth-Colored Fillings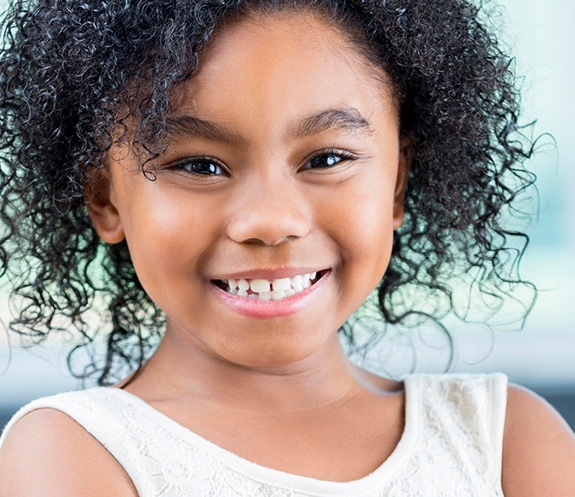 Many dentists feel like aesthetics shouldn't be a concern when it comes to children's dentistry, which is why they still use metal fillings. The truth is that having a tooth that's darker than the others can affect your child's confidence, and that could get in the way of their social development during their early years. Our tooth-colored fillings will give your little one plenty of reasons to smile, and you can rest assured that the results will last for many years.
Athletic Mouthguards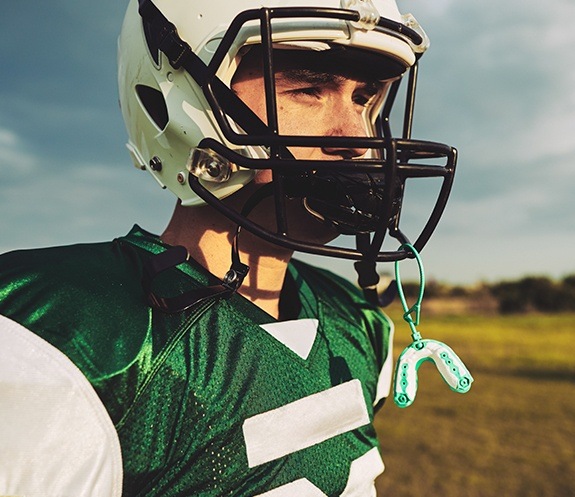 Have you already bought an athletic mouthguard for your child from the sporting good's store? You should know that such mouthguards tend to get "forgotten" a lot because children find them uncomfortable. This is because they weren't properly fitted first. Here at Aesthetic & Family Dentistry of North Bethesda, we can take digital impressions of your child's smile and use them as the basis for custom sportsguards. When we take the time to make sure oral appliances fit properly, kids are more likely to "remember" to wear them when they need to.
Emergency Dentistry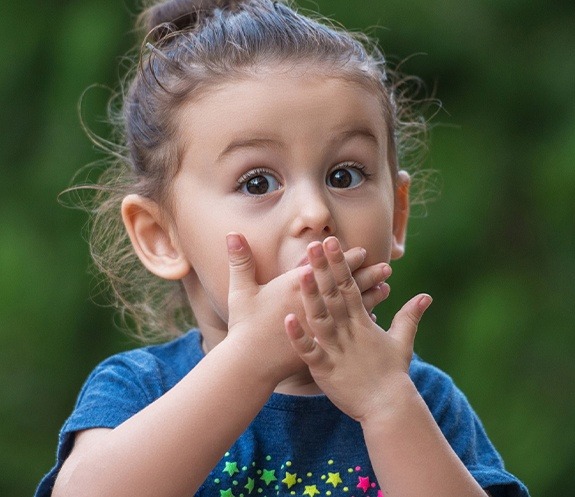 Kids get into all sorts of accidents, and they can very easily end up breaking or losing a tooth as a result. Our Washington, DC team is prepared to act as soon as possible when a dental emergency occurs, so make sure you always have our number on hand so that you can call us when your child needs help the most. We'll also provide advice for caring for your little one's smile until you arrive at our dental office.
Contact Your Kid's Dentist to Find Out More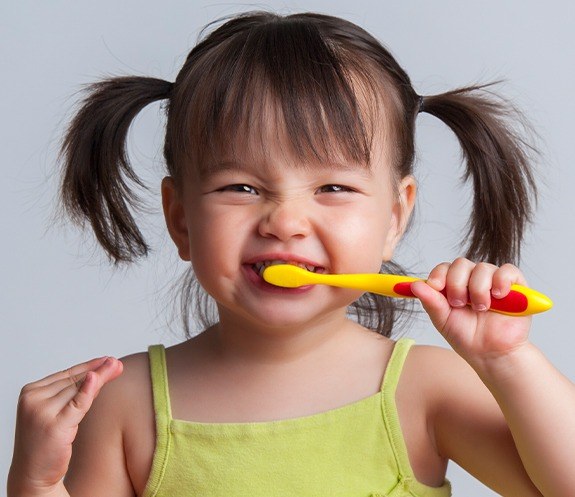 Is it nearly time for your child to have their next appointment? We can set up an initial dental checkup and cleaning for them today; simply call our dental office today to learn more about our services.