Restorative Dentistry – North Bethesda, MD
Save Your
Damaged Smile
Every tooth in your mouth makes an invaluable contribution to your oral health. You need a full set of healthy teeth to eat, speak, and smile properly. Here at Aesthetic & Family Dentistry of North Bethesda, we encourage our patients to call us immediately as soon as they break any teeth. We can act quickly to explore the different options of restorative dentistry so that you can enjoy a fully functioning grin as soon as possible. From small cavities to major dental damage, we can fix all kinds of oral health issues with restorative dentistry from our North Bethesda, MD dentist.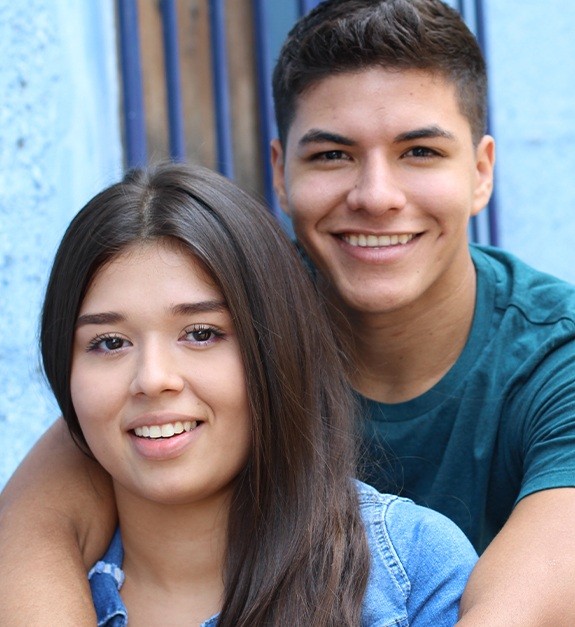 Why Choose Aesthetic & Family Dentistry of North Bethesda for Restorative Dentistry?
Crowns Available
in a Single Day
Lifelike Biocompatible
Fillings
Long-Lasting
Dental Materials
Tooth-Colored Fillings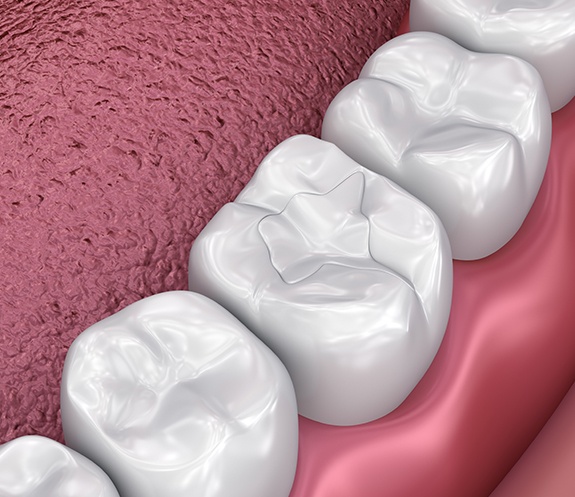 At Aesthetic & Family Dentistry of North Bethesda, we take a holistic approach to dentistry, and part of that has meant moving away from amalgam mercury fillings. While this was the material of choice for repairing cavities at one time, today the technology is severely outdated, and it's prone to cracks and other issues. That's why our dental office instead uses fillings made from tooth-colored ceramic composite resin. The material can be shaded to perfectly match your teeth, and it will still help protect your tooth. In fact, unlike metal fillings, tooth-colored fillings will actually help insulate the tooth against hot and cold temperatures. If you currently have mercury fillings, you can ask us to replace them with a tooth-colored ceramic resin.
Dental Crowns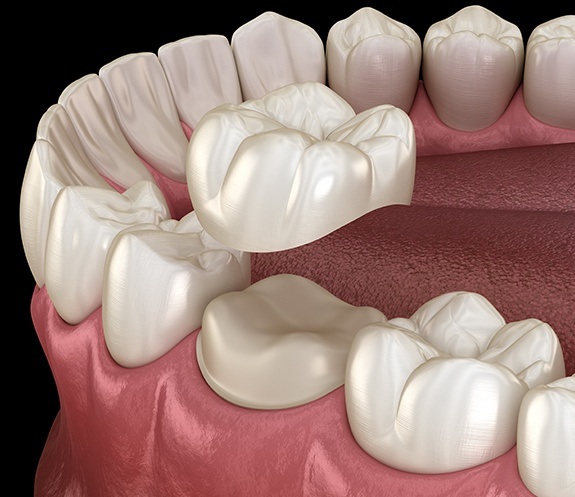 An extensively damaged tooth can be fixed with a dental crown. Getting a crown can mean slightly different things for different patients, as there are various materials available to choose from. Many of these materials are used to help the restoration resemble natural enamel as closely as possible; this not only includes the color, but also the way it reflects light, which helps make it virtually indistinguishable from the rest of your smile. Bear in mind that a crown can be used for various reasons, like closing small spaces between the teeth or correcting certain kinds of bite problems.
Same-Day Dental Crowns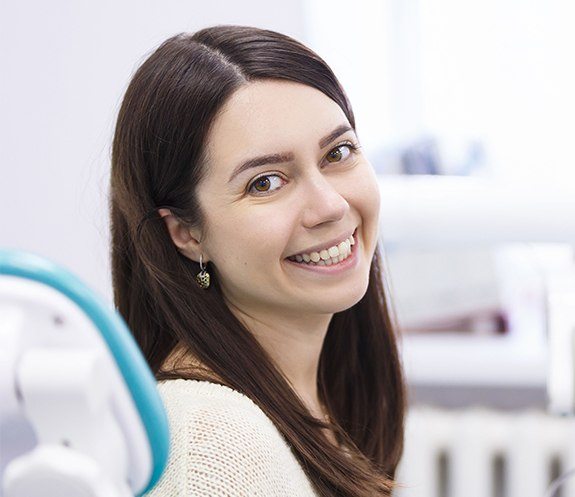 It can be hard to fit dental visits into your busy schedule, and that means getting a crown the traditional way – namely, waiting for it to be made by a separate dental lab – can seem inconvenient. Our in-house dental technology allows us to make crowns in a single day. In fact, the entire process generally only takes about an hour! You don't need to worry about having impressions taken or needing to wear a temporary restoration. We will simply scan your tooth, and then our same-day crown system will mill a perfectly fitted restoration out of ceramic. Once all of the necessary preparations have been made, we can simply secure the crown to the tooth and complete the process.
Inlays and Onlays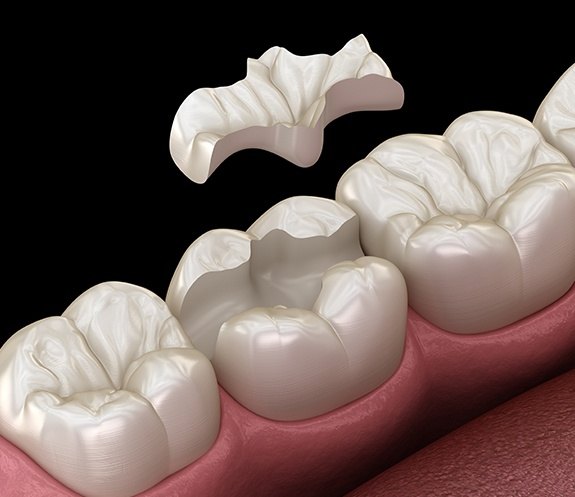 An inlay is used to restore the inside area of a tooth while onlays are used to cover part of the outer portion. Both are used for patients who need dental repairs but are looking for a more conservative option than traditional dental crowns. Since onlays tend to be more visible, they're typically made out of porcelain or Emax to look as natural as possible.