Dental Insurance – North Bethesda, MD
Get the Most Out of
Your Benefits
It cannot be underestimated just how valuable dental insurance is for many families. It makes it much easier to get regular preventive care, and it can take some of the stress out of restorative treatment. At Aesthetic & Family Dentistry of North Bethesda, we accept many different insurance plans, and we've had experience filing claims for various providers. You can count on us to do everything possible to get the most out of your benefits. Read on for a beginner's guide on how insurance works.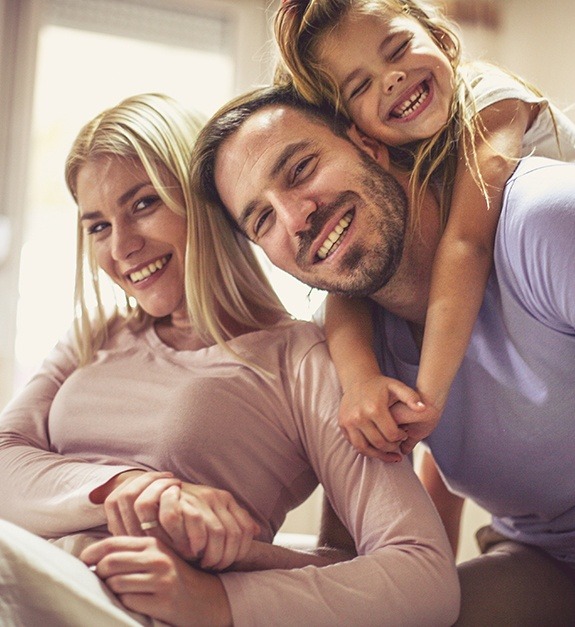 Understanding How Dental Insurance Works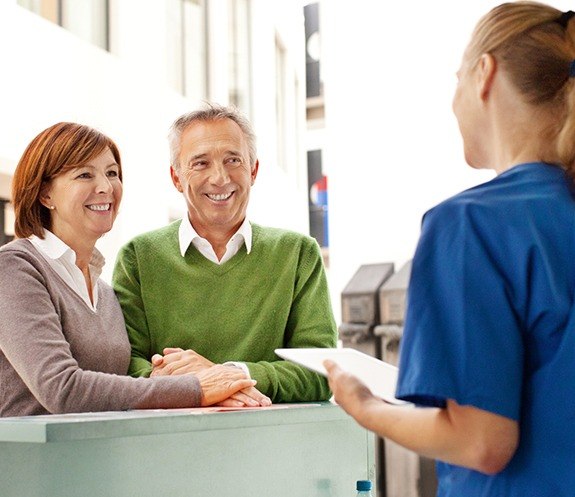 There are various types of dental plans, but PPO is the most common. The exact amount of coverage that you receive for different treatments may be slightly different depending on your plan, but the coverage will generally look something like the following:
Preventive care: 100 percent covered
Minor restorative care: 70 – 80 percent covered
Major restorative care: 50 percent covered
Cosmetic treatment: Not covered
Orthodontics: Sometimes covered
Most PPO plans have a deductible, which means you have to pay a certain amount out of your own pocket before your insurance benefits are applied. Also, there will likely be an annual maximum on how much your insurance company pays out each year. In some cases, there will also be a waiting period, meaning you have to hold the policy for a certain amount of time before receiving certain services.
What Is the Difference Between Dental and Medical Insurance?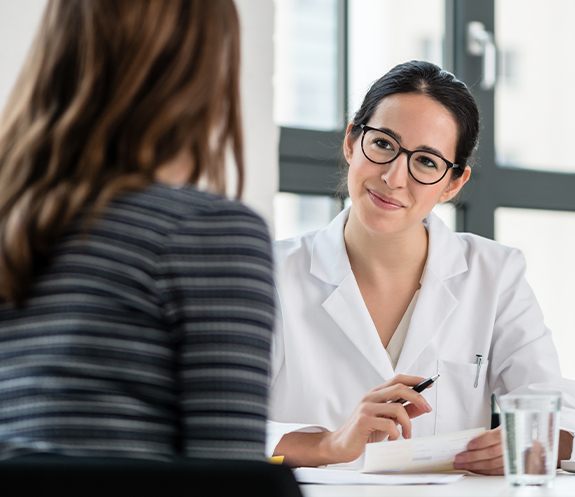 The main focus of dental insurance is preventive care; it can help pay for restorative treatments, but you get the most coverage for checkups, cleanings, and similar services. Medical insurance, by contrast, is mainly for emergencies. Bear in mind that while medical insurance can't be used for preventive dental care, it might help pay for root canal therapy or other major procedures. You should take the time to review your medical and dental policies so that you can get the most out of them to protect your smile.
In-Network vs. Out of Network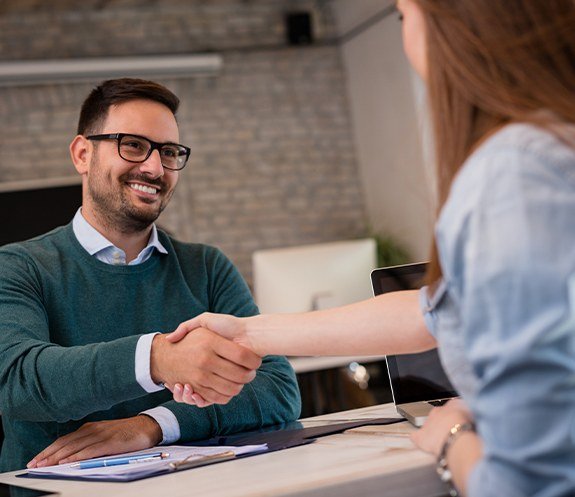 Regardless of whether we're in-network with your insurance plan or not, we can go over your policy with you and make sure you know everything you need to in order to get the most out of it.
In-Network Coverage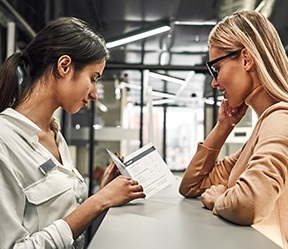 Being in-network with an insurance company means there's a contract between the dental office and the carrier. The dental office agrees to charge a set amount for their services, and that in turn allows the carrier's patients to enjoy greater savings. Many insurance companies pay a higher percentage of the cost of care for procedures performed at in-network dental offices.
Our dental office is in-network with several major PPO plans, including:
Aetna
MetLife
Humana Dental
GEHA
Guardian
Principal
United Healthcare
Dental Federal Enrollment
Carefirst/BlueCross&BlueShield
Don't see your plan? We likely take it! Reach out to our team today!
Out-of-Network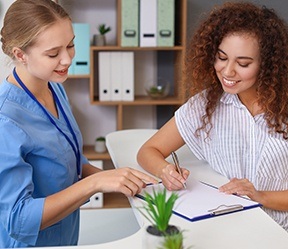 PPO plans allow you to visit any licensed dentist you want no matter if they're within your network or not. As long as the dental office in question accepts your insurance, you'll still be able to take advantage of your benefits. We're always happy to file insurance claims for out-of-network patients. Please call our dental office before setting up an appointment so that we can confirm that we take your plan and make sure that you're getting the most out of it.