Preventive Dentistry – North Bethesda, MD
Protecting Precious
Smiles of All Ages
Dentistry is a field that is constantly changing, and over the last few decades our team has made it a point to stay up to date with the latest developments. As a result, we combine a holistic approach to dentistry with state-of-the-art technology and high-quality materials to provide the best care possible. The overall aim of your regular appointments is to prevent oral health problems from developing in the first place or from getting past their earliest stages. We use the most conservative options possible to help you maintain excellent overall oral health. This helps keep your smile safe from gum disease, cavities, and eventual tooth loss. Keep reading to learn more about the benefits of preventive dentistry from our North Bethesda, MD dental team.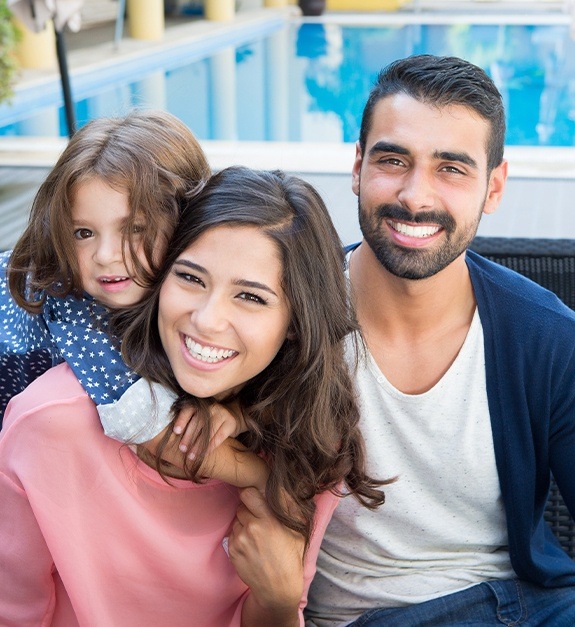 Why Choose Aesthetic & Family Dentistry of North Bethesda for Preventive Dentistry?
Two Caring,
Knowledgeable Dentists
Adults and Children
Alike Welcome
Holistic Approach
to Preventive Care
Dental Checkups
& Teeth Cleanings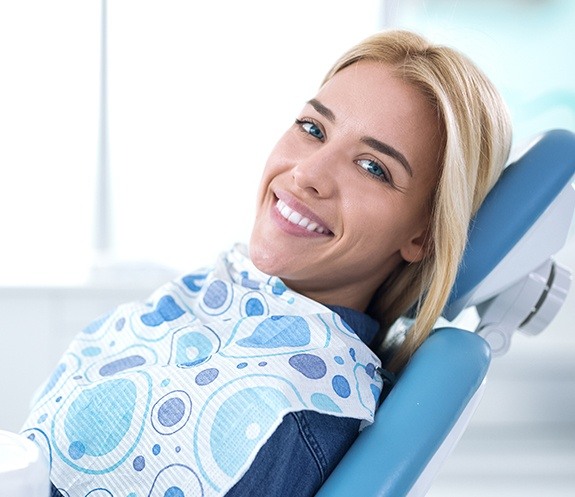 Dental hygiene is the key to protecting your smile over the long term. There's only so much you can do while brushing and flossing on your own, though, so we encourage you to come in every six months for a cleaning. We'll also check for oral health problems and recommend treatments based on whatever we find. Follow-up examinations might be scheduled depending on the overall health of your mouth.
Nightguards for Bruxism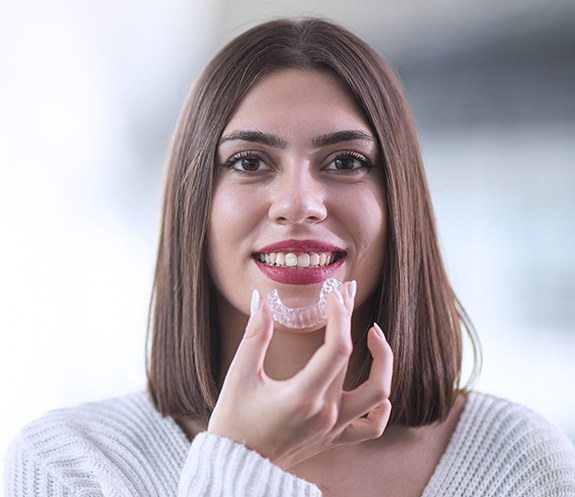 Bruxism is another name for the act of grinding your teeth without realizing it. This can occasionally happen during the day, but it's more likely to occur at night when you're asleep and have little control over your actions. Left alone, bruxism can wear down your teeth and contribute to a TMJ disorder. However, treating bruxism is fortunately very simple. We can create a nightguard based on digital impressions of your teeth in order to keep your mouth well-protected during the night.
Fluoride Treatments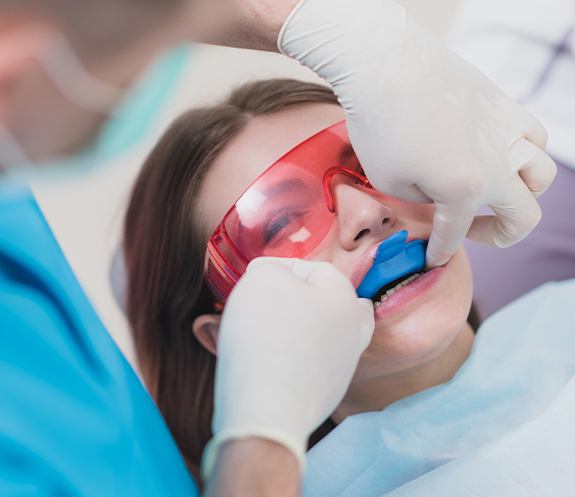 Most tap water in the United States contains fluoride, which promotes healthy teeth that don't develop cavities as easily. However, today more and more people drink non-fluoridated bottled water, which means they may not be enjoying the same protection that they might have had in the past. It's generally recommended to give your children tap water instead of bottled water whenever possible. During a routine checkup, we can apply fluoride directly to the teeth as part of a fluoride treatment. This will strengthen the enamel and reduce the risk of cavities forming before your next appointment. It's especially recommended for the hard-to-brush back teeth.
Oral Cancer Screenings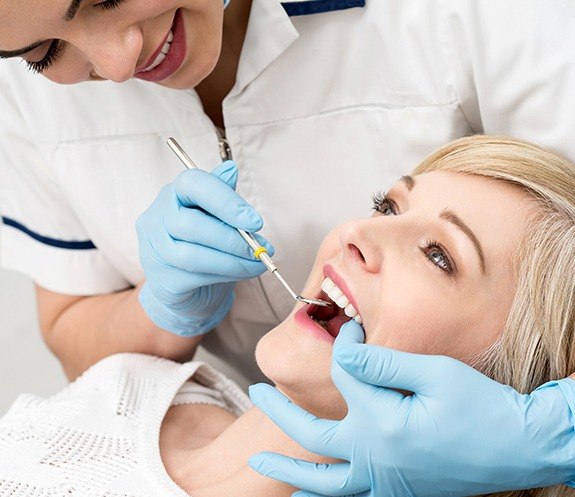 Oral cancer causes thousands of deaths every year in the United States. People who use tobacco or drink large amounts of alcohol are more likely to develop oral cancer, but around 25% of diagnosed patients don't engage in any of this risky behavior. As such, it's important for our Washington DC dental office to be able to recognize the warning signs of this condition so that our patients can get the help they need as soon as possible. We'll keep an eye out for discolored spots, persistent sores, oddly colored tissue, and lumps while we're checking for cavities and gum disease. If we find something suspicious, we will help you make the necessary arrangements to have a diagnosis made so that you can seek treatment if needed.