Replacing Missing Teeth – North Bethesda, MD
Filling in the Gaps in a
Great Smile
Sometimes teeth are lost to poor hygiene and accidents. Since permanent teeth don't grow back, what can you do about the empty space? At Aesthetic & Family Dentistry of North Bethesda, we can answer that question for you with one of several tooth replacement options. They don't just look realistic; they also let you eat, speak, and smile normally again. Find out more about our options and which can work for you by scheduling a consultation to discuss options for replacing missing teeth in North Bethesda, MD.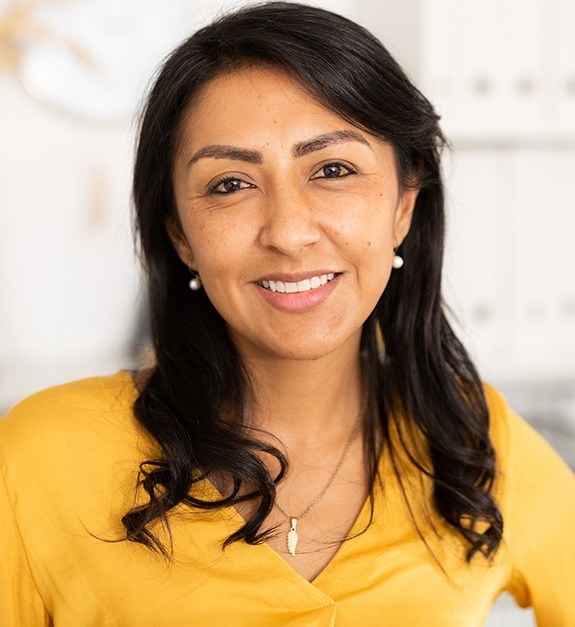 Why Choose Aesthetic & Family Dentistry of North Bethesda for Replacing Missing Teeth?
Long-Lasting, Lifelike
Dental Materials
Dental Office That Accepts
and Maximizes Dental Insurance
A Compassionate Dental
Team That Cares
Dental Bridges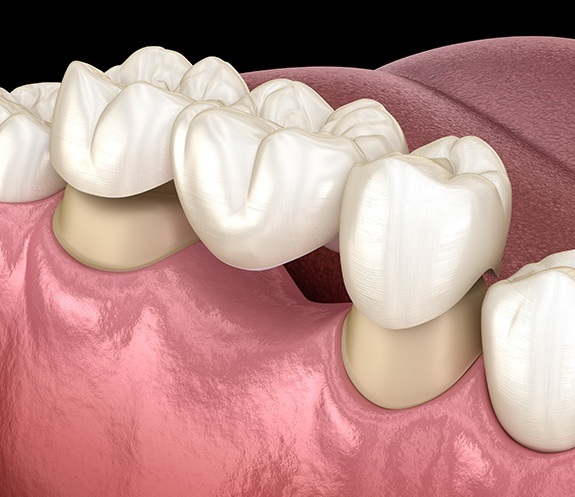 If you have lost a single tooth or several consecutive teeth, you may consider getting a fixed bridge, which is a type of restoration made out of two crowns and a number of false teeth known as pontics. Because bridges are permanently attached to your natural teeth, they do not slip or move around like dentures sometimes do when they're not fitted properly, and they will actively prevent the remaining teeth from shifting into the gap.
Dentures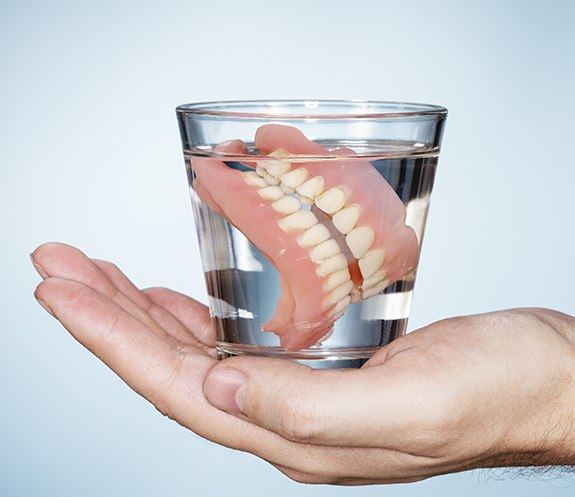 Dentures are a time-tested solution for missing teeth. They come in two forms: partial dentures and full dentures. A full denture is held in place with natural suction and restores an entire arch of teeth, while partial dentures can be customized to replace a specific number of teeth and are secured with metal clasps. Both types of traditional dentures are removable, so you can clean the entire surface.
Dental Implants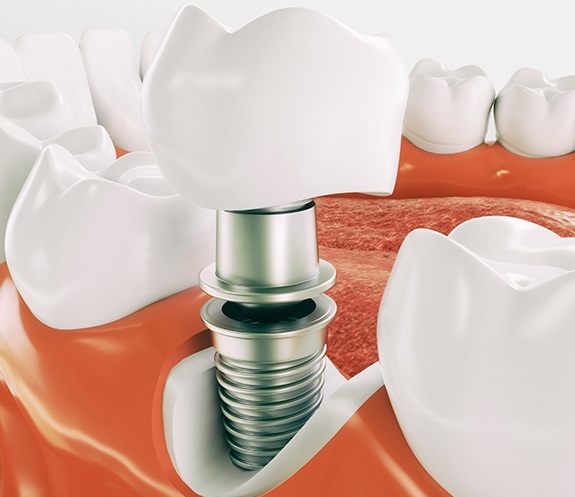 Dental implants make your new teeth stronger and more stable than they would be otherwise. Titanium posts are inserted directly into your jaw in much the same way that your natural teeth are. After the mouth has sufficiently healed, your implant can be used to support a crown, a bridge, or a denture depending on the number of teeth missing. Implants are able to fuse with the jawbone through a process called osseointegration, and that allows them to perform all of the same functions as real teeth.