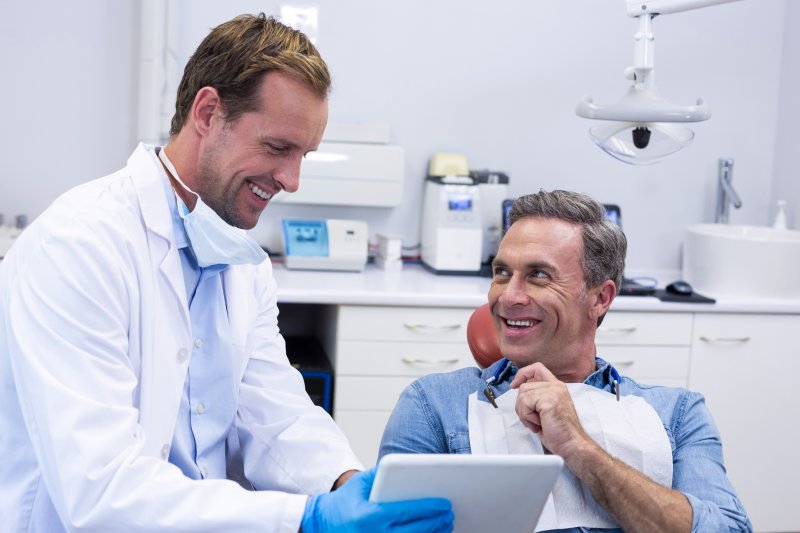 One reason why you should always attend regular cleanings and checkups is that it can help your smile look its best. However, there is much more to your routine visits than just that. Having your teeth cleaned may not be your favorite, but you may be surprised by all the ways it can benefit you. Read on to learn some of the reasons why you should always seek preventive care on a regular basis.
Advice on Oral Hygiene
Who is better to ask about oral hygiene practices than your dentist? While it seems like brushing and flossing are relatively simple tasks, the truth is that many people aren't keeping up with their smiles as well as they could. Your dentist can give you recommendations on products you should be using techniques to give a try, and which trouble spots in your smile you should focus on.
Monitoring Teeth and Gums
In most cases, oral health issues don't appear overnight. By seeing your dentist every six months for regular cleanings and checkups, they can ensure that your teeth and gums are both looking healthy. If your dentist comes across anything that appears to be concerning, you will find out early on before you end up with a more severe oral health issue that requires more extensive treatments in the future.
Identifying Serious Health Conditions
Poor oral health can lead to serious, life-threatening conditions. When you head in for your routine checkups, your dentist checks for things like oral cancer. This serious condition is often treatable when detected early on. By missing just one checkup, an easy treatment can turn into intensive chemotherapy. Oral health conditions can lead to other serious health problems, like cardiovascular disease and preterm labor for pregnant women. Ultimately, by seeing your dentist now, you could save your life!
Save Your Wallet
Many people find themselves avoiding dental visits simply to save money. However, the truth is that they are often doing the opposite. Your dentist visits won't be nearly as expensive if you are able to avoid preventable oral health issues thanks to regular cleanings and checkups. If you end up with severe dental issues, you can run up a steep bill. By attending regular visits now, you can save both your smile and your wallet.
You may not look forward to going to the dentist, but it pays off. By seeing your dentist for regular visits now, your smile will thank you!
About the Author
Dr. Yelena Obholz earned her Doctor of Dental Surgery degree from the New York University College of Dentistry and has taken specialty training through the Las Vegas Institute, Chao Pinhole Academy, and the CEREC Pace Program for advanced cosmetic restorations. Currently, she is a proud member of the American Dental Association and the District of Columbia Dental Society. For more information or to schedule an appointment at her office in North Bethesda, visit her website or call (301) 658-7647.